PHOTOCOPIERS RELATED RISKS
Photocopiers are everywhere! They can turn out to be formidable informants due to their hard drives, which save traces of every document that is printed, photocopied or scanned. Once your photocopier stops working, what happens to its hard drives? You might think that they are taken care of by the supplier. Watch this investigation conducted by RTS and CBS News.

RELATED GRAPHICS
For more information on the risks linked to confidential data stored on your hard drives, to not hesitate to consult our specific datasheet.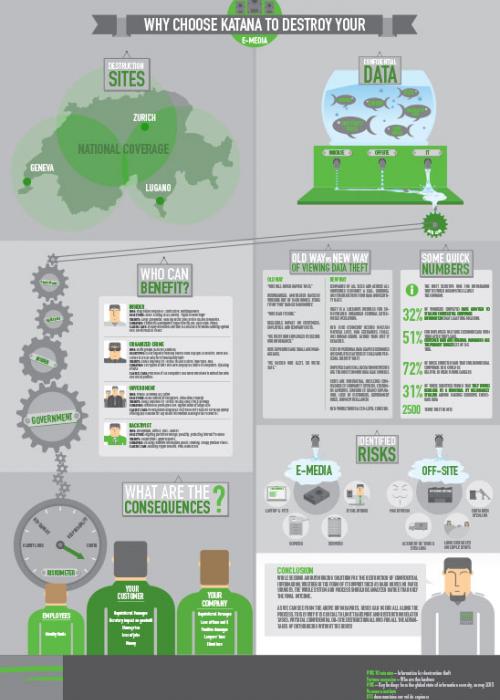 THE KATANA EXPERIENCE
Total annihilation of data stored on hard drive guaranteed.
Unique onsite destruction of hard drive.
Saves time and minimizes risk.
RELATED ARTICLES
If this article caught your attention, we recommend that you
watch this video
about the necessity of completely destroying your hardware in order to guarantee that all your confidential data is permanently destroyed.
Do you have archives, confidential documents or hard-drives to destroy?